Dry Eye Treatment Center
Find relief from dry, itchy, irritated eyes.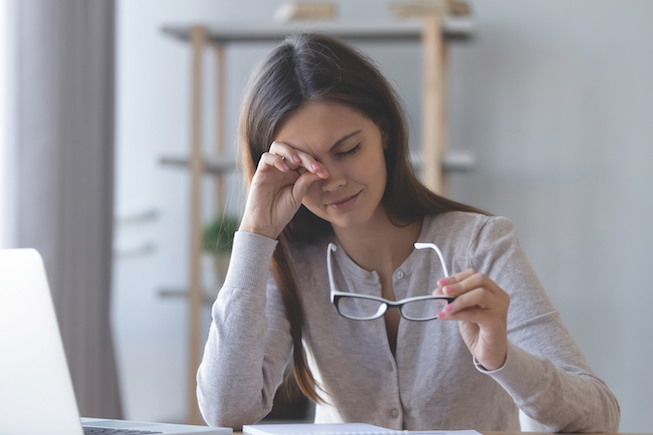 Do your eyes BURN, STING, or have a SCRATCHY sensation? Are your eyes SENSITIVE to light? Do you have trouble wearing contact lenses due to DRYNESS?
Vision Source Copperfield offers the following dry eye solutions at our office in Houston:
Marco – LLLT

WHAT CAN BE DONE FOR PERIORBITAL INFLAMMATION? YOU MAY SUFFER FROM PERIORBITAL INFLAMMATION

Low Level Light Therapy (LLLT) Developed by NASA, LLLT uses specially designed LED lights to gently warm the eyelids, causing the meibomian glands to unclog and release oils.

Safe, non-invasive procedure
15 minutes per session
No recovery time needed
No side effects or discomfort
Safe for adults and children

It's quick and painless! Simply lay back with the patented LLLT mask on and relax as the warm light clears your glands. It may also help decrease the appearance of facial wrinkles, acne, and rosacea.

Click here for more information on LLLT

Tear Care

The TearCare® System is intended for the application of localized heat therapy in adult patients with evaporative dry eye disease due to meibomian gland dysfunction (MGD), when used in conjunction with the manual expression of the meibomian glands.
For more information please schedule an appointment with your eye care provider, and we will be in touch with you shortly.